Get a free pest inspection!
Seal pests out of your home.
We specialize in home sealing for pests.
Looking for an effective, safe, and pesticide-free way to prevent scorpions, roaches, and other unsightly invaders from getting in your home?
With our 25-step process, our experienced technicians identify common pest entry points and then use a variety of methods—from caulking to the addition of weather stripping and wire mesh—to block them, denying pests access to the inside.
Don't trust just any company with this work. Turn to the company that cares about quality: KY-KO Pest Prevention.
$100 Off
Home Seal Service
DOWNLOAD COUPON
Must be used prior to service. Cannot be combined with any other offers. Offer only available for new service.
Limited time only!
Save on this effective service!
Get a great deal on our 25-step home seal.
Home sealing is incredibly effective.

Our team thoroughly seals your home.

Start with a free inspection and quote from us.
The Valley's trusted pest team.
Our Owner's Pride Guarantee.
We're one of the Valley's most-trusted names in pest and termite control. Our friendly, effective service comes backed by our Owner's Pride Guarantee. We promise: if you're not satisfied with our service, let us know. We'll work to make things right.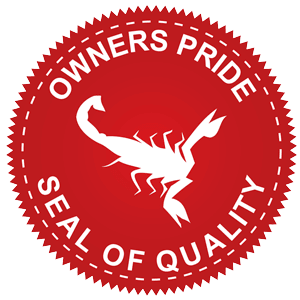 We provide upfront estimates.
Start with a free inspection and quote.
The quotes we provide on our home sealing services are dependent on a number of factors, including the size, age, and building style of your home.

For these reasons, all home seals start with a free inspection. We'll come to your home and make an evaluation of what work will be needed to complete the home seal. We'll then send you an upfront estimate for your home sealing.
Our proven home sealing process.
At KY-KO Pest Prevention, our technicians use a 25-step process to completely seal your home and deny entry to pests.
Here are just some of the things we do to effectively seal your home.
Dusting and sealing the foundation of your home
Sealing under door frames
Adjusting thresholds
Sealing around your air conditioner, electrical box, and lines
Dusting the attic space
Applying weather-stripping to doorways
Sealing around air conditioning vents
Screening roof vents
Screening interior vents in laundry and bathrooms
Sealing inside utility closets
We work with new homes.
Should you seal your new build?
Having a new home built? Why not start your home ownership right with a home seal? This offers the most complete barrier, since our technicians will have access to parts of the home under construction that they wouldn't otherwise. We offer free inspections and can provide you with a written quote.
You can trust our team of experts.
We're HomeAdvisor Screened & Approved.
We've been a HomeAdvisor Screened & Approved business for more than a decade. This means we meet their rigorous licensing and employee background check standards. We're proud to be a HomeAdvisor partner that works with local customers.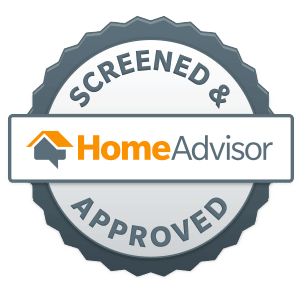 Why work with our team?
KY-KO Pest Prevention is a family-run company that specializes in pest, termite, and scorpion control. From roaches and crickets to pigeons and rats, our team has the experience, training, and tools to remove pests from your home and then find ways to keep them from returning.
KY-KO Pest Prevention, as a whole, is licensed, bonded, and insured. This means that your home is covered in the unlikely event that something is broken or damaged during our technicians' visit.
We live and work right here in the Phoenix metro, and offer Valley-wide service from Anthem to Ahwatukee and from Surprise to Superstition Springs.
Our techs are home sealing experts.
Our technicians are dedicated and friendly. In addition to being background-checked, they are certified by the state of Arizona to tackle any and all pest control jobs, and receive regular training and updates on the products they use.
They take pride in helping homes and businesses alike become pest-free.
Don't just hire a random "exterminator", who may or may not truly understand what kind of products they're using, or how to do a proper home seal. Trust our team and the Owner's Pride Guarantee that backs their work.
Ready to experience the KY-KO difference? Give us a call today and schedule your free pest or home sealing inspection!